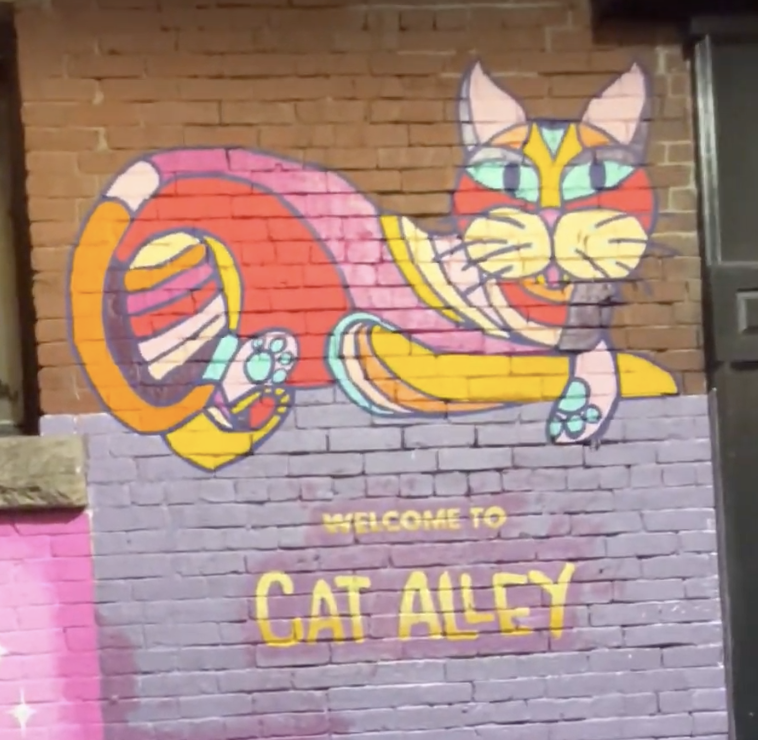 Place: A well-lit alley by the building where my voice studio is located
Time: 7:10 PM on a week night, already past dark
Persona: Me and a nicely dressed, middle-aged man, smoking a cigarette
Man, as I walk toward him on the way to my car: "Wow, you look great." [getting the vibe that he's sincere and not dangerous, if somewhat blind]
Me: "Thank you."
Man: "Do you work in the neighborhood? I'm waiting for my wife to close up the shop next door."
Me: "I teach singing in my private voice studio on the 3rd floor of this building."
Man: "Really? Do you sing, too?"
Me: "Yes, I'm a professional singer. I mostly sing classical music and opera."
Man: "WOW – would you sing something for me?"
Me: [inwardly rolling my eyes, not feeling warmed up, but well, why not?] OK. The first thing that comes to mind is a scene from an opera I just performed in Vermont. "Do you know who Richard Wagner is?"
Man: "Sure – you sing Wagner?" [another surreptitious, skeptical eye-roll]
Me: "OK. This is a short scene from Wagner's opera 'Das Rheingold', which is part of his 4-opera Ring cycle. I'll sing if you'll put out your cigarette."
I launch into "Weiche, Wotan" – yup, right there in the alley, full voice a cappella.
Lots of "Wow-s", applause, etc. (and the sound of a window slamming shut from the apartment building nearby – LOL).
His wife came out the back door of the shop looking both tired and grumpy. So he said, "Honey, here have a cigarette. Listen to this."
Moral to this story: Sometimes impromptu performing can make you feel good and chase away your fatigue.
But the really surprising part of this was, while the aria progressed, my mind kept saying, "Yay! The brain and cords have memory of this aria, it's effortless."
Of course, I was channeling TUNDI's production of Rheingold, picturing myself at the Latchis Theatre last August, and feeling gratitude to Hugh Keelan and Jenna Rae for engaging me in this wonderful part. It felt so good to re-connect with Erda! – even in an alley!