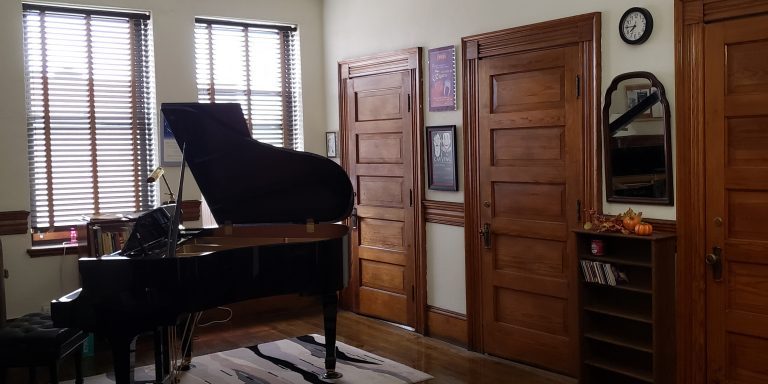 Studio History
Since 2008, I have produced semi-or fully-staged productions with piano, casting almost all roles from singers in my studio, and calling on distinguished New Hampshire professionals to fill in necessary voice parts such as bass or bass-baritone.
The first production was Mozart's Die Zauberflöte (The Magic Flute ) in 2008. Other memorable productions have been By Bernstein (2012), Opera Shorts (2010), He Done Her Wrong – Tales from the Bad End of Love (2011), and The Sacred and Profane (2009).  Here are some photos and programs with the performers' names.
Once a month I hold a Studio Class at my studio on Hanover Street. There is a small fee for these classes to cover the cost of the pianist. The studio classes follow a "master class" format. Each singer prepares one or two songs to sing before the class, and afterwards I will make construction comments. Students are invited to comment as well, because learning how to listen critically to other singers is vitally important to vocal progress.
Photos From My Studio Productions
Program Covers from a Few Studio Productions