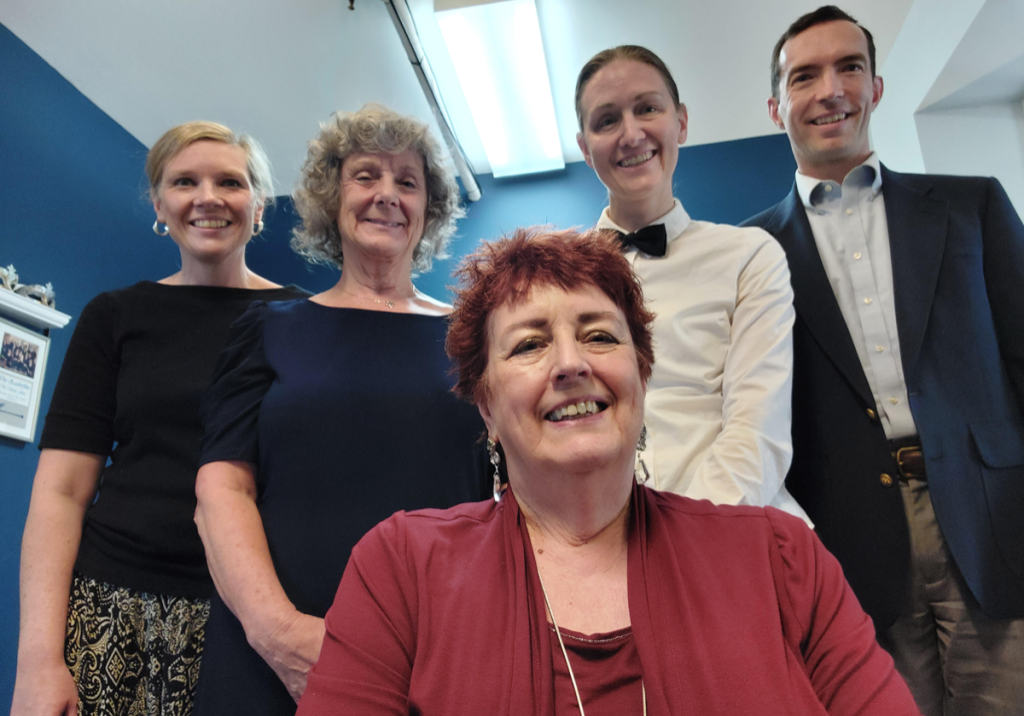 Testimonials
Professional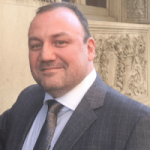 I have had a wonderful opportunity to work with Janice as a vocal instructor, as well as a performer. I have seen her on stage, demonstrating the great mastery she has on vocal art and acting. Janice is a well of information and brings to young artists an inestimable wealth of skill and richness of information as she guides in the process of developing the operatic voice. I have had the privilege of meeting and working with some of her fine students. They demonstrate the care and specificity of Janice's instruction. I don't merely endorse Janice, but rather I implore young singers to seek her out.
Gioacchino (Jack) LiVigni
Tenor and Operatic Voice Trainer,
Founder and General Director of Mediterranean Opera Studio and Festival
---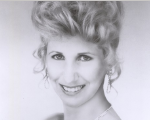 Janice Edwards is one of the most gifted voice teachers I have ever worked with – challenging, encouraging, and deeply grounded in the Italian bel canto tradition which undergirds most of western classical vocalism. She has superb ears, a flexible yet demanding way of navigating through a lesson, and she is not afraid to say directly what isn't working when a student gets off track. As a professional singer with a lifetime of teaching and performing already behind me, I can sincerely say that working withJanice has helped me rebuild my vocal chops and address habits and deficiencies which I've probably lived with for a long time and which it is clearly time to let go of. I walk out of every lesson with a realistic checklist of things to work on, a sense of encouragement, and specific suggestions to aid my growth. Brava, Janice!
Victoria Cole
Soprano, Voice Teacher
---

Janice and I have been friends and colleagues for twenty years, and one of the things I have always admired about her is her deep commitment to and investment in her students. Not only is she kind, supportive, generous, and encouraging in the studio; but Janice is that teacher who will always go the extra mile to make sure that each of her singers has
exactly the right piece of music to help them get to the next level, and will help locate whatever resources they need. She regularly attends her students' performances and makes it a point to connect them with appropriate opportunities, even going so far as to create stellar performance opportunities that go far beyond the average studio recital. She creates educational opportunities for her students as well, bringing in master teachers for special opportunities like a French lyric diction class or business advice. After a lifetime on the opera stage, Janice possesses an impressive network of high-level professional contacts which she can and does call upon to help her students make invaluable connections. And Janice herself is a magnificent, intellectually curious, ever-growing artist who is highly respected for her singing in New England and beyond. Whenever I am asked for a recommendation in the greater Boston area, I refer students to Janice. I know they will be in the most caring and competent hands.
Cindy Sadler, Mezzo-Soprano; Stage Director; Executive Director, Spotlight on Opera
---
I have enjoyed a most pleasant artistic collaboration with my dear friend and musical soul-mate Janice for close to fifteen years. Her legendary portrayals of both Fricka in my 3.5-hour condensed RING cycle for Longwood Opera and her Baba in The Medium remain for me touchstone experiences. Our mutual passion for the music of Erich Wolfgang Korngold and Gustav Mahler remains the foundation for our many solo recitals in both the concert hall and church venues. Janice's large, rich and opulent sound is matched by a tremendous warmth and sensitivity to both word and tone. Our artistic partnership remains a supreme artistic joy.
Jeffrey Brody, Composer, Conductor, Collaborative Pianist, Music Director, Longwood Opera
---
Student
Attending voice lessons with Janice has always been phenomenal. She is an encyclopedia of knowledge regarding the world of music and I am always humbled to be in her presence. Janice individualizes each lesson using her impeccable musical intuition in order to bring out my maximum ability in singing, incorporating her brilliant teaching skills. She consistently exudes confidence and kindness to help me achieve, to the best of my voice ability, goals in learning voice acquisition. I consider myself regarding my voice a diamond in the rough but with Janice by my side as my voice teacher I am very confident I can become that diamond I was meant to be. Yes. I am that diamond in the rough but Janice is that DIAMOND !
Marcia, soprano, Concord, NH
---
It is hard to put into words how incredible Janice's vocal instruction has been! Though I am an avocational singer, Janice treats me the same as she would any of her more advanced or professional students. We have worked hard to identify areas of my voice that need further work and she has included all aspects of singing and music into our lessons; encouraging me to learn music theory and expanding my repertoire. I always thought of myself as purely a musical theater/pop singer—Janice has encouraged me to reconsider that view and we regularly sing classical pieces in French and Italian that I never would have thought accessible to my voice. With her help, my vocal range and intonation have improved to a point I did not think was possible. When I listen to our lessons from when we first started working together compared to our lessons now, it is hard to believe it is the same person singing! I am so grateful to have found Janice and for her support and encouragement to expand my vocal studies.
She is a gifted singer, phenomenal teacher, and wonderful friend. Thank you, Janice!!
Shayna Carp
---
Working with Janice has been an incredibly rewarding experience. With honesty and determination, Janice encourages her students to become the best artists they can be. I have grown and improved immensely with Janice's help and I am very grateful to have been a student of hers for the past 3 years. Janice is the perfect teacher for anyone who wants to expand their knowledge of vocal performance and technique.
Lydia, Mezzo-Soprano, High School Senior
---
I have studied voice with Janice for several years. Over that time, Janice has become a very dear friend as well as my voice teacher. Among Janice's great attributes are her many years of experience as a successful and high level voice teacher and performer, her insatiable appetite for learning and improving her own abilities, her eagerness to take on new performance opportunities and challenges, and her incredible energy.
Janice is always fully present in my lessons and totally engaged in assessing and offering constructive feedback for every aspect of my own singing and presentation. She pays great attention to detail but is also very encouraging. And I trust what she tells me knowing that she will always give me sincere feedback and never insincere or false praise.
Janice has great integrity and will accept students that she believes she can help to grow as singers and musicians. She works with her student's interests but always seems to expand those interests while improving their abilities.
Janice is compassionate and understanding. I have had to take breaks from lessons for various reasons and she always welcomes me back into her studio with open arms. And I always go back because singing and lessons with Janice bring me such joy!!!
Janet Boutin, Soprano
---
My heart is filled with gratitude for you.  Julia having you in her life during these very formative years and during this pivotal time for her has been very important and enriching for her.  You'r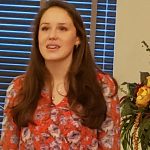 e a great influence and inspiration to her and truly, you have my gratitude.  She is always excited to head to your studio for your sessions and she always returns home with a smile on her face having had a great time and feeling like she's gotten a lot out of it.  Now, with prep for college auditions, you have completely guided her through that part of things and because of you, we're all feeling confident that she's as best prepared as she possibly could be. Thank you Janice!  Moreover, it's great that you and Julia have maintained your work together during these times because it's so important to keep routines going that fulfill you.  So important to our emotional and mental health.
Lisa Caseldon mother of Julia
---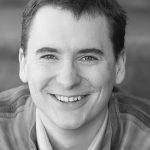 Janice's expert technical acumen and real-world experience as a high-level performing artist make the perfect combination of teaching skills that drive my growth as a professional. When programming, preparing, and performing concerts, I benefit from her substantial experience in the concert arena, allowing me the foresight of wisdom beyond my years. Her versatile background across various areas of classical singing also ensures that no matter what projects I bring to her, she always has valuable input to offer. Even more importantly, in my opinion, Janice continues to balance both an expert's knowledge and the proverbial novice's love of learning. Rather than resting on her laurels she continues to study, hone her own skills and absorb new knowledge. She excitedly shares the benefits with whomever shows interest. I walk into every lesson knowing that she will be honest, fair, and have my best interests at heart. Having a teacher in my corner who knows her stuff, is knowledgeable yet eager to learn, and sincerely wants what's best for me, elevates the music-making process and gives me tremendous confidence to walk my own path.
Andrew Sokol
Tenor
---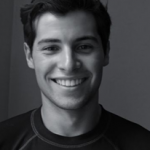 My first consultation with Janice was a bit of a wake up call. I knew I had a bit of a voice, but I had no idea the extent to which I didn't know how to use it. I could sing a little by ear, but fell in and out of key without control or direction in any given song. It was clear I had issues with intonation and breath control. What I also didn't have was any knowledge of technique, common for someone who had never been trained vocally.
She was reluctant to take me on as a student. I convinced her that I would put in the work to improve and go above and beyond on my end, as she did on hers. In our first lessons we discussed vocabulary, technique, and worked on processing notes before singing them. We trained my ear to focus on the notes which in turn improved my intonation over time. The scales became progressively more difficult.
About two months into my lessons I told Janice I planned on auditioning at Juilliard and needed to prepare two monologues and a song. To say the least, she wasn't thrilled we were rushing into a song so quickly, but I'm glad we did. At the time I was still struggling with my intonation, but we practiced singing my audition piece with an accompaniment, and the first attempt was mostly in key. This was a big step for us and helped her play with the curriculum to better suit my progress matching notes.
The song also introduced a new obstacle, diction. I found myself singing on the second part of the diphthongs in most words. This was a very difficult habit to break. Janice kept reminding me to sing on the vowel, to finish a word with my tongue instead of my jaw, and it eventually came together.
Janice went so far above and beyond for me as a student. She taught me what she knew, and when she was unsure, she conferred with other professionals in her field to make sure we were making all of the right steps. She is as much a student as she is a teacher, which is undoubtedly the best quality an instructor can have.
I found her through her website. Our first interaction was at the consultation, and I knew immediately that she was who I wanted to teach me how to sing. The progress we made in less than a year is remarkable, and I owe that completely to her work ethic.
Sam, Baritone from Raymond, NH
---
Janice is a gifted teacher who cares deeply for each and every one of her students. I speak from personal experience. Never having studied voice, I reached out to Janice twelve years ago to help me with some solo pieces for church., By the end of the lesson I was invigorated, and really excited to get started on my lessons. I've gone on to sing in recitals, concerts, church services, and with a professional opera company – all because of Janice Edwards' unique teaching abilities.
Her rare gift as a teacher is how she helps students set appropriately high expectations for themselves. Janice is a strong collaborator who respects the student musicians she works with as colleagues, investing in them a sense of confidence, shared journey and excitement as their musical gifts unfold and blossom. I think that is because Janice continues to be a student of music, pushing herself to explore new styles and techniques, and even though she has performed at the highest levels in the opera world, she nevertheless still practices and works on her singing every day. That sense of lifelong learning and self-challenge keeps her grounded and aware of the same challenges her students face with their busy lives.
I can tell you that my friendship and studies with Janice have brought me great richness, joy and a voice I am proud to share with the world.
Matt, Tenor from Nashua, NH
---
Janice understands that singing is a lifelong learning experience, and she always encourages and pushes her students to improve in musicality, quality of tone, accuracy, range, diction, and anything else you can think of.  Lessons are efficient, and her "studio class" performance opportunities provide real motivation for memorizing and polishing repertoire.  I barely recognize my own abilities since joining her studio several years ago.
Peter, Tenor from Chelmsford, MA
---
I have been working with Janice for a little over two years, and it has completely transformed the way I look at and approach music. She has taught me so much about adding feeling to a piece and has helped me mature my voice while still holding true to what sounds like me. I'm so thankful to have had her help as I've moved through high school!
Kelly, Soprano from Manchester, NH
---
I have been studying with Janice for eight years. She was willing to take on a much older student who had many years of no singing and before that several years of improper singing. I have learned so much from her, and the learning journey is ongoing. There is proper technique to reinforce and there is beautiful repertoire to interpret.  There is believing in myself as a musician and a performer. Janice is constantly addressing all of these concerns. It matters not that I don't have a Broadway or Met audition pending: she demands the best from me.
Nancy, Mezzo-Soprano from Manchester, NH
---
I have worked with Janice on and off for nearly 9 years in total. Her masterful teaching is second only to her ability to mentor and educate a young artist in the ways of the singing business. Janice's instruction is truly of the highest quality as are her standards for personal growth and individual dedication to the art form. She has taught me much in my singing career, made many things possible, and opened doors that would have otherwise remained shut without her connections and knowledge. I highly recommend her teaching to any aspiring artist, professional or amateur.
Max, Tenor from Manchester, NH
---
Janice has always worked with me to bring out the full potential of my voice . not just the "musical theatre" range I started with but a glorious, classical soprano . What a joy to sing and face vocal challenges with the full range that we have developed. I recommend her frequently for anyone who is serious about developing their voice and/or exploring their vocal possibilities."
Anne, Soprano from Manchester, NH
---