Wagner's Ring in One Evening (BWG)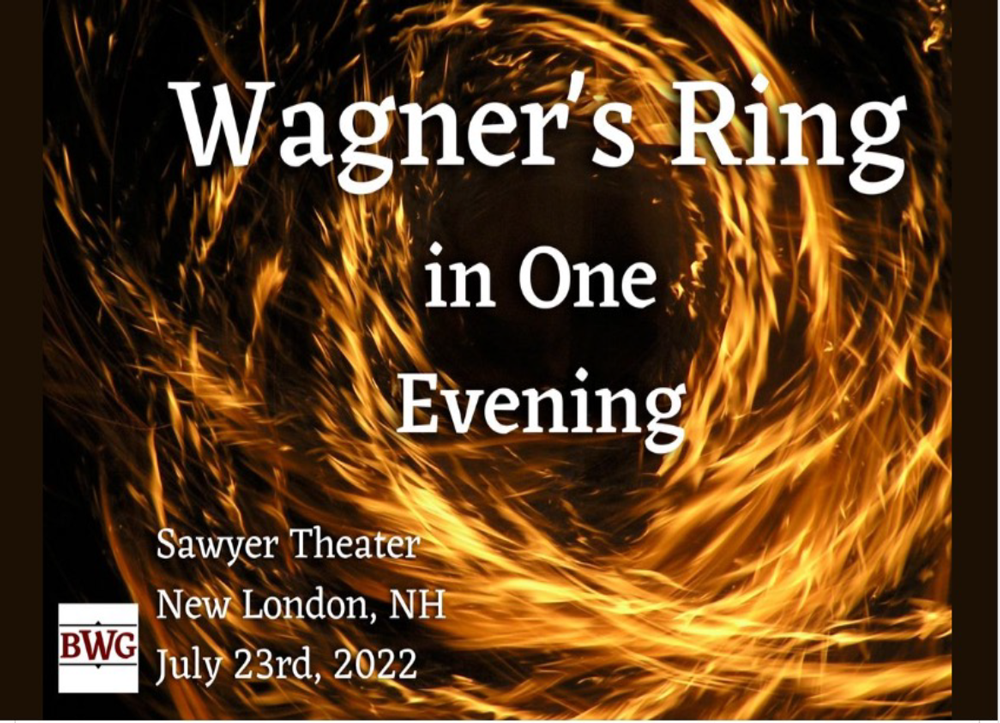 Ho jo to jo, y'all!
I'm proud to announce that I will be participating in the Berlin Wagner Gruppe's upcoming concert, "Wagner's Ring in One Evening" this July in New London, NH. My treasured colleague Jeffrey D. Brody has been tasked with reducing 14+ hours of Wagner into, well, a "few" hours.
I will be joining Peter Furlong, and other American and German artists, singing the role of Erda (Das Rheingold) and Schwertleite, one of the Valkyries, in Die Walkure.
What an exciting "Summer of Wagner" to look forward to!
On July 23rd, Berlin Wagner Group will present our first performance in New Hampshire at the Sawyer Theater at Colby Sawyer College in New London. The program will feature exerpts from Richard Wagner's epic Ring Cycle.