Student Spotlight – Ken Quiricone – Bye Bye Birdie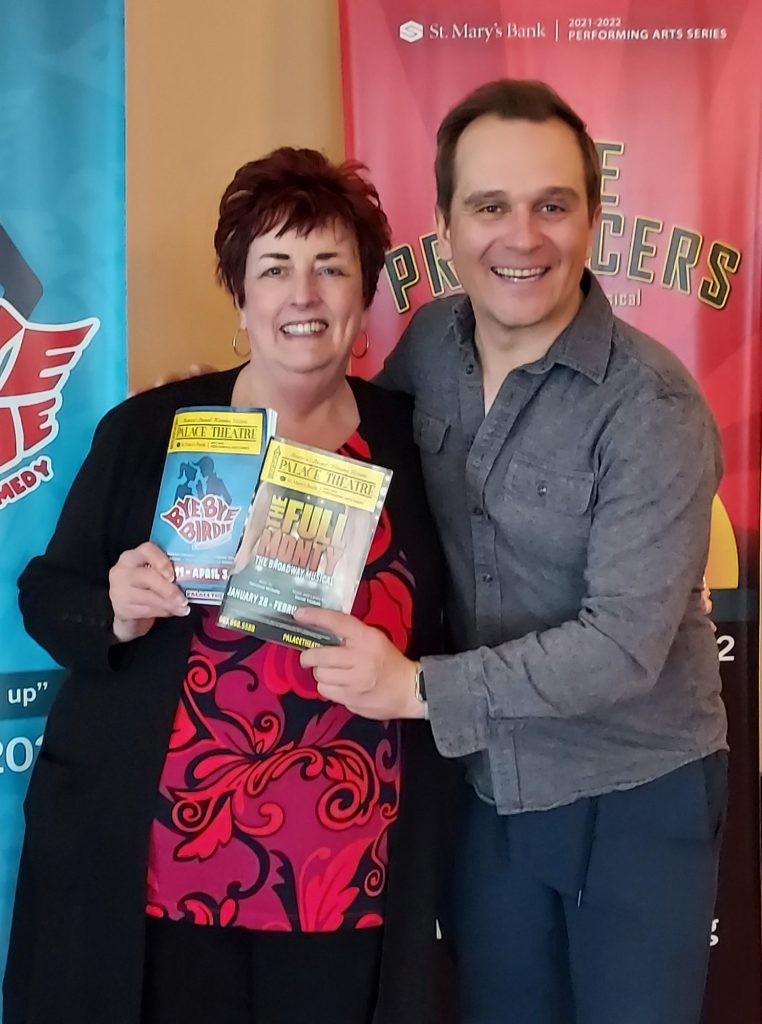 The Palace Theatre in Manchester, NH, has presented some wonderful shows of late…last month, I saw "The Full Monty" and today (20 March 2022), "Bye Bye Birdie"…both of these shows are classics.
In the early 2000s, I was an adjunct voice teacher at Plymouth State University, and privileged to work with many talented young singers. One of the most outstanding was Ken Quiricone…talent, personality, sparkle, and that "something special" that said to me, "this young man will go far."
Fast forward, and we have become FB friends, where I have seen photos of Ken in professional shows all over the country.
When he let me know he was appearing in spring shows at the Palace in Manchester, I couldn't wait to see him live on stage.
Here are photos of programs of the most recent shows Ken has had principal roles in at the Palace, Harold Nichols in "The Full Monty" and Mr. Harry MacAfee in "Bye Bye Birdie."Ken's sense of comic timing is – how can I say this? – spot on and absolutely hilarious. I can't count the number of times I LOL'd during these performances.
Here are photos of Ken and me taken today (March 20) right after the "Bye Bye Birdie" matinee.
I tell you, in this time of sorrow and tragedy, a day at the theatre with laughter and light-heartedness is a blessing. Truly, laughter is the best medicine. Thank you, Ken!