Save the Date – August 29, 2020
Die Walkure
UPDATE: This year has had many ups and downs and this event had to be reimagined. Stay tuned for more information about a Complete Ring Cycle in 2022.
Ho jo to ho! to friends, family, and colleagues.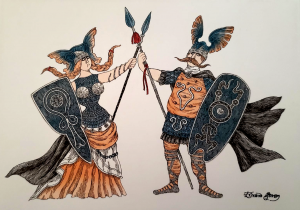 I am thrilled to announce that this August, I will be performing with a new opera company, TUNDI Productions (wwwtundiproductions.org), which had its premiere season in August of 2019 with performances of Wagner's "Tristan und Isolde".
Maestro Hugh Keelan and soprano Jenna Rae have managed the gargantuan task of bringing Wagner to Vermont
(www.wagnerinvermont.org).
The festival this year runs the last two weeks of August 2020, with a repeat of TUNDI's acclaimed production of "Tristan und Isolde" on Saturday, August 22, and TUNDI's new production of "Die Walkure" on Saturday, August 29.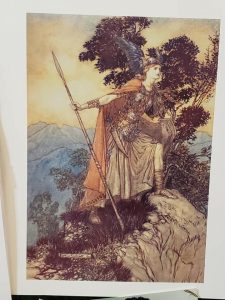 I have been engaged to sing the role of the Valkyrie Schwertleite, and to cover the distinguished mezzo-soprano Sondra Kelly who will be singing the role of Fricka.
These iconic operas will be mounted fully staged with orchestra and casts of superlative artists. The venue is the Latchis Theater in Brattleboro, VT.
I look forward to seeing my fellow Wagner lovers at the end of August to indulge your passion for Wagner. You can find a complete list of casts and Festival events at the above websites. Please check my FB posts, as well as my website (www.janiceedwards.com), for udpates.
PS - Enjoy this humorous illustration by Edward Gorey.
My Wagner Wall can be found in the Janice Edwards Voice Studio in Manchester NH.
TUNDI Productions presents Wagner in Vermont this August, starting with Tristan und Isolde on August 22, then Die Walkure on August 29, both at Brattleboro's Latchis Theater.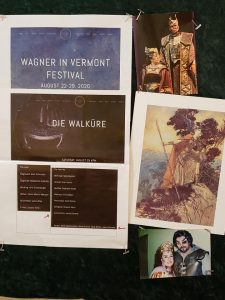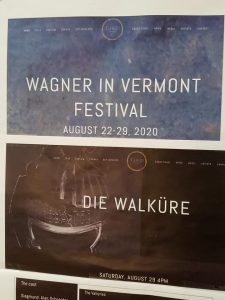 I'm thrilled to be a part of this ambitious project undertaken by Maestro Hugh Keelan and soprano Jenna Rae.
I will be covering the role of Frikka that will be sung by mezzo Sondra Kelly, and singing Schwertleite, one of the warrior maidens known as the Valkyries.
Here is yours truly with her two hubbies in the Arizon Opera Ring Cycle from 1996 and 1998.
The younger Wotan and Frikka, appearing in the first opera of the cycle, Das Rheingold, featured the wonderful bass baritone Clayton Brainerd. As you can see, they are in their "honeymoon phase" and as yet not too much at odds.
Fast forward to Die Walkure and...YIKES...all hell has broken loose between the couple and there is hell to pay for hubby Wotan. My Walkure spouse was Edward J. Crafts, a superb artist and the best colleague a singer could wish for.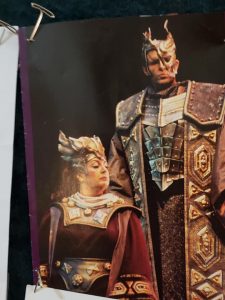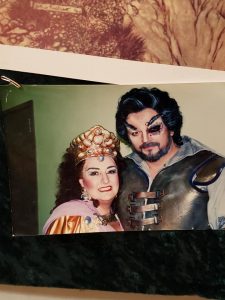 Also pictured is one of Arthur Rackham's gorgeous Ring illustrations.
The Arizona Opera Ring is one of my fondest artistic experiences, and I look forward to creating more Ring memories this summer in Brattleboro VT.
Please visit www.TUNDIproductions.org for details about the two-week Wagner in Vermont festival, the last two weeks of August, and consider buying tickets which are already on sale.
For ticket information visit the Latchis Theatre
Ho-jo-to-ho, y'all!!