MAGICAL night! Das Rheingold
A totally MAGICAL night! TUNDI Productions' "Das Rheingold" was a resounding success – artists, orchestra, conductor Hugh Keelan – everyone at the top of their game. I have never been more thrilled to perform Wagner than I am with this stellar team of artists, stage tech, videographer.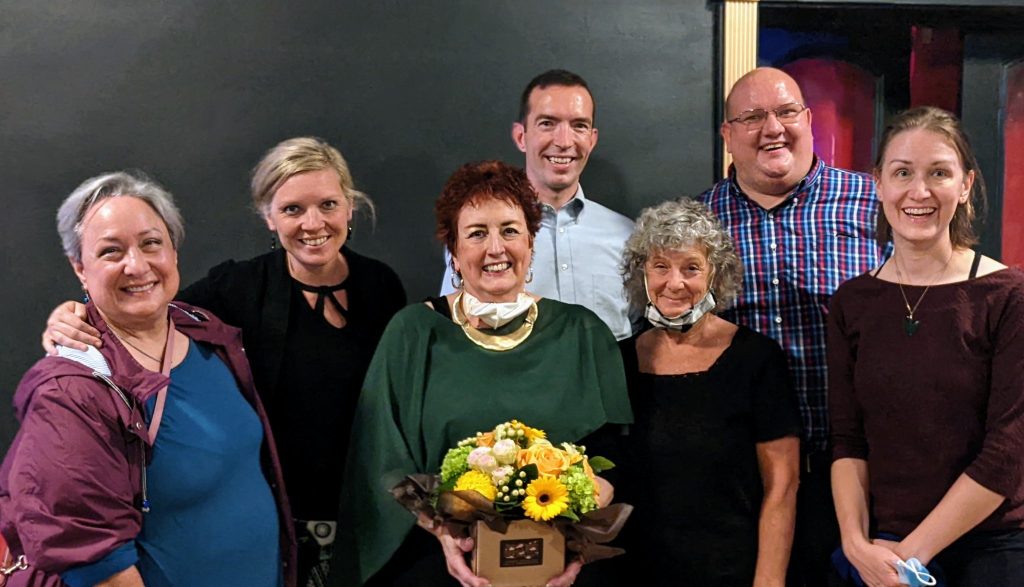 Six of my dear friends/colleagues ventured north from MA and NH for the performance. Here I am with Anne Orio, Elizabeth Blood, Peter Boettcher, Janet Boutin, Joseph R. Olefirowicz, and Tara Boettcher immediately following the performance, with me holding the beautiful flowers from Anne. I am beyond gratified to have these dear people in my life.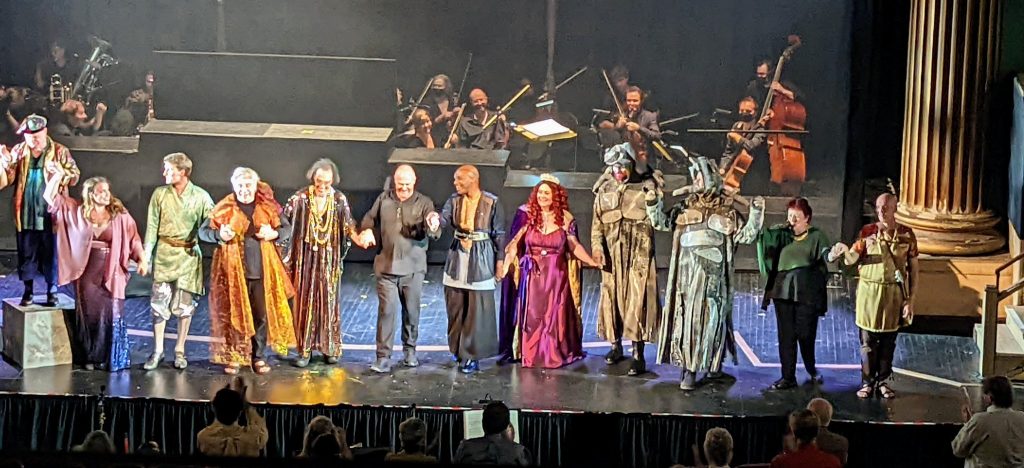 The cast of Das Rheingold, left to right, immediately following Monday's performance:
Kevin Courtemanche, Froh
Emily Baker, Freia
Karl Duttermann, Donner
James Anderson, Loge
Ryan Ember, Alberich
Maestro Hugh Keelan
Cailin Marcel Manson, Wotan
Sondra Kelly, Fricka
Kirk Eichelberger, Fasolt
Charles Martin, Fafner
Janice Edwards Mezzo-Soprano, Erda
Stanley Wilson, Mime
Not pictured here, our lovely Rhine Maidens:
Evangelina Leontis, Woglinde
Nellie Rustick Meier, Wellgunde
Mary Brown Bonacci, Flosshilde
WATCH THIS SPACE for performance photos, coming soon!