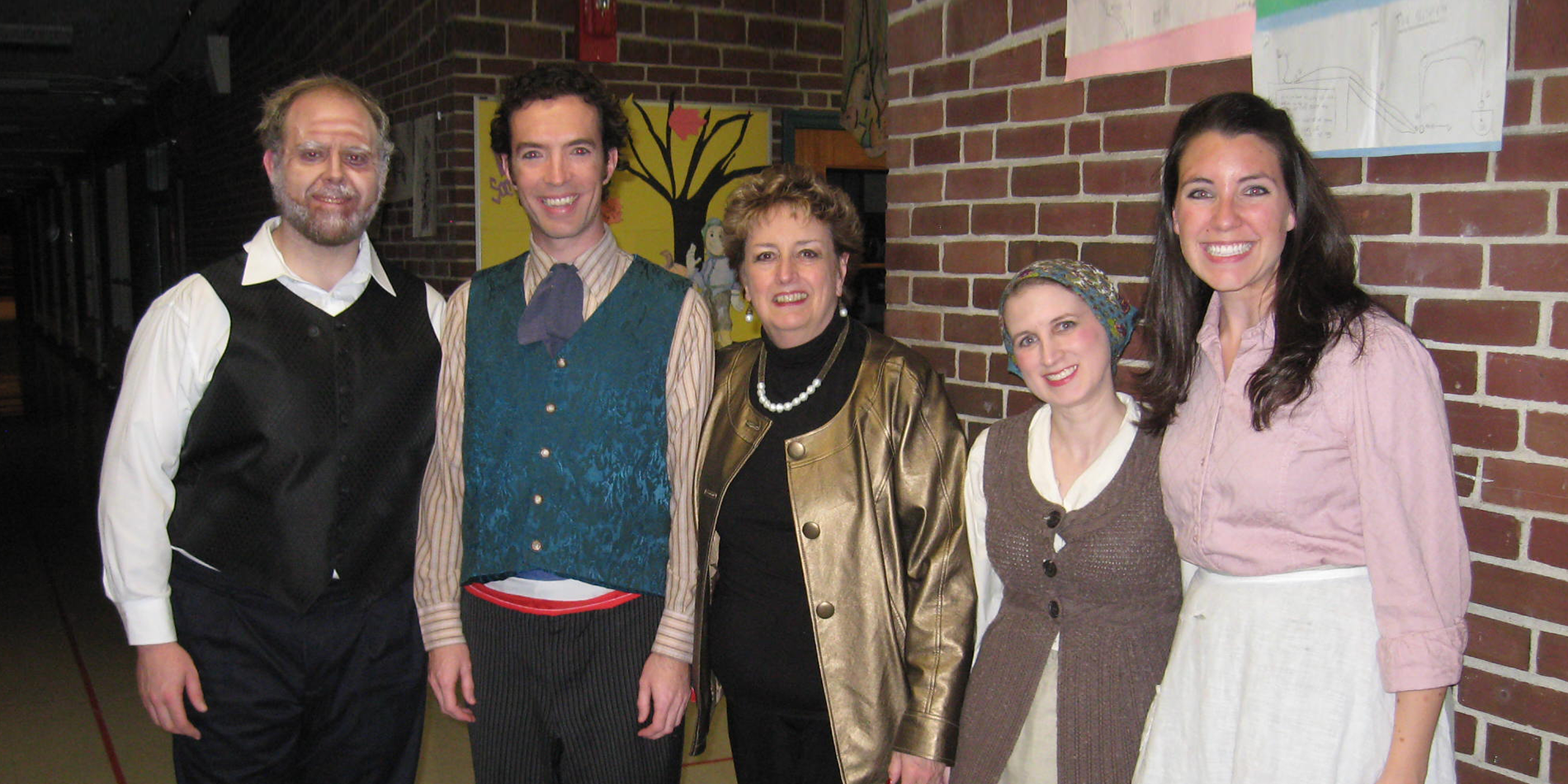 Community Choirs/Theatre/
NH All-State Auditions
For all singers preparing for community theatre, community chorus, NH All-State auditions and/or roles.
Whether you aspire to a professional life on Broadway or the opera stage, or just want to feel confident when auditioning for a role in community theatre or singing a solo at your church, this course of study will help you gain the confidence and technique you need to stand out at auditions and give successful performances.  In these lessons, we will focus on:
selecting and delivering an audition song in the style of the upcoming musical
learning healthy belting and belt/mix techniques
preparing  a choir's assigned audition piece
developing vocal health and physical stamina to enjoy long theatre runs and chorus rehearsals without fatigue
Ace your NH All-State Chorus Audition
Over the past 20 years, Janice has successfully prepared high school singers for their NH All-State Chorus auditions. The three parts required can be challenging - aside from the Italian song, there are sight-singing and rhythmic clapping components. Janice has developed a system that makes sight-singing and rhythmic clapping easy to master. Every one of Janice's students who has auditioned for NH All-State Chorus has been selected for the prestigious Mixed Chorus.
Feel super-confident at your community theatre audition
The community theatre scene in New Hampshire is varied and diverse. Many of these organizations are of professional quality and engage adults as well as young people from the community who are actor/singers of the highest level. Janice has groomed singers for initial auditions as well as call-backs, and her students have been cast in leading roles in "Les Miserables", "The Sound of Music", "The Hunchback of Notre Dame", and many other legendary Broadway musicals, plays, and reviews. Her knowledge of Broadway repertoire is extensive, and she specializes in blending head/belt singing in a healthy way.
Feel more competent in your sight-reading skills at church choir practice
Sight-reading is a valuable skill when singing in a church choir or theatre ensemble. It is challenging but not insurmountable. Janice can help you with the standard requirements for ensemble singing, namely efficient sight-reading, ear training, and intonation.