"Wagner has lovely moments but awful quarters of an hour."
-Gioachino Rossini
My passion for Wagner started fairly early. As a very young singer in my teens, I was only assigned Italian and a few French songs, as well as songs of English and American composers, during early vocal study.
My first exposure to Wagner's music was an LP of Wagner overtures that my father somehow had acquired. I listened to this LP over and over, but had no knowledge then of Wagner's vocal music.
Fast forward to grad school at Indiana University in the early 1970s where I studied with the renowned American soprano, Eileen Farrell. Miss Farrell assigned to me the Wesendonk-Lieder which was when I truly fell under the Wagner spell. Since then, I've performed this song cycle on many concerts in both the U.S. and Europe, frequently with orchestra.
The (Ring) Beginning
In the late 1970s, I moved to New York City to, with high hopes, begin my professional singing career. A friend introduced me to a well-known voice teacher, Patricia Sage, who was also a Wagnerian soprano. Pat had musicales in her NYC studio from time to time, and I was invited to sing the Walküre Valkyrie scene with 7 other young women, with Pat taking the role of Brünnhilde. I was assigned the role of Rossweise, and can't recall if this challenging ensemble presented any difficulty (or fear!) at the time. Back then, I just did what I was told!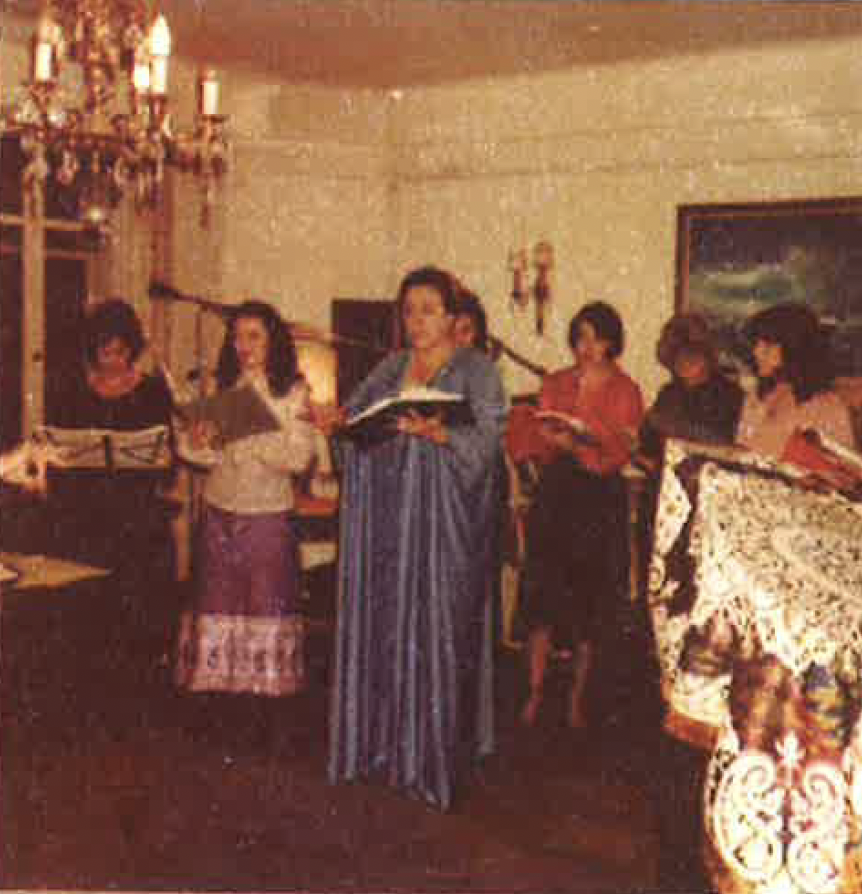 As my voice grew in power and timbre, I more or less abandoned Cherubino, Charlotte, and Rosina for more vocally challenging roles such as Santuzza and Carmen. Even then, I had no idea that becoming a "Wagnerian" was in my future.
Chapter 2
In 1993, my teacher at the time, Elizabeth Cole, contacted Maestro Henry Holt, who had conducted the famous Seattle Ring. Elizabeth had heard that Arizona Opera was planning a Ring cycle, and she arranged an audition with Maestro Holt.
I was both thrilled, honored and TERRIFIED to be engaged by Arizona Opera to sing my first big Wagner role, Fricka, the "head goddess" and wife of the "head god" Wotan. During the 1990s, AZOP presented performances of the full Ring Cycle in venues in Tucson, Phoenix, and Flagstaff. I have great affection for Fricka!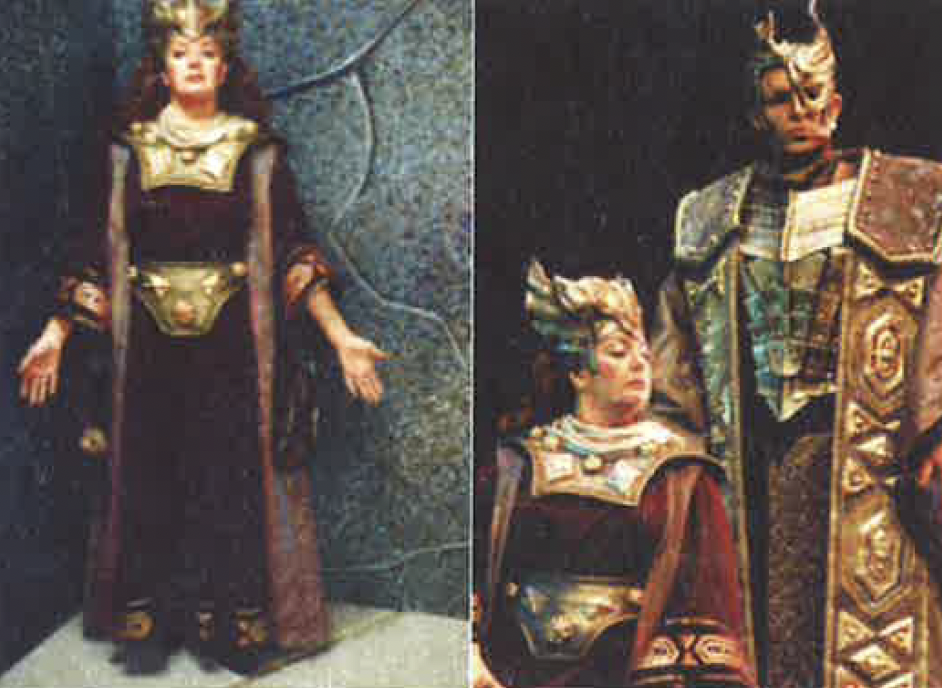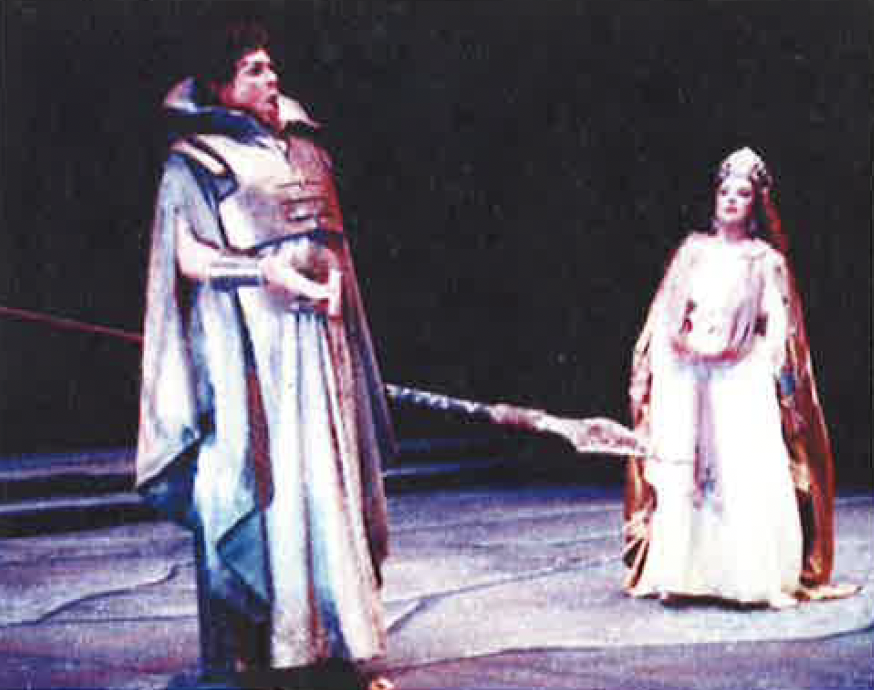 AZOP provided an opportunity for this young singer to immerse herself in the complete Ring cycle, an honor and a privilege for which I am eternally grateful. I also made lasting friendships with some of the excellent cast members, especially Cindy Sadler who is a treasured friend to this day.
Here is one more telling photo of the "happy couple" – photographed during a live performance. Some inner thoughts: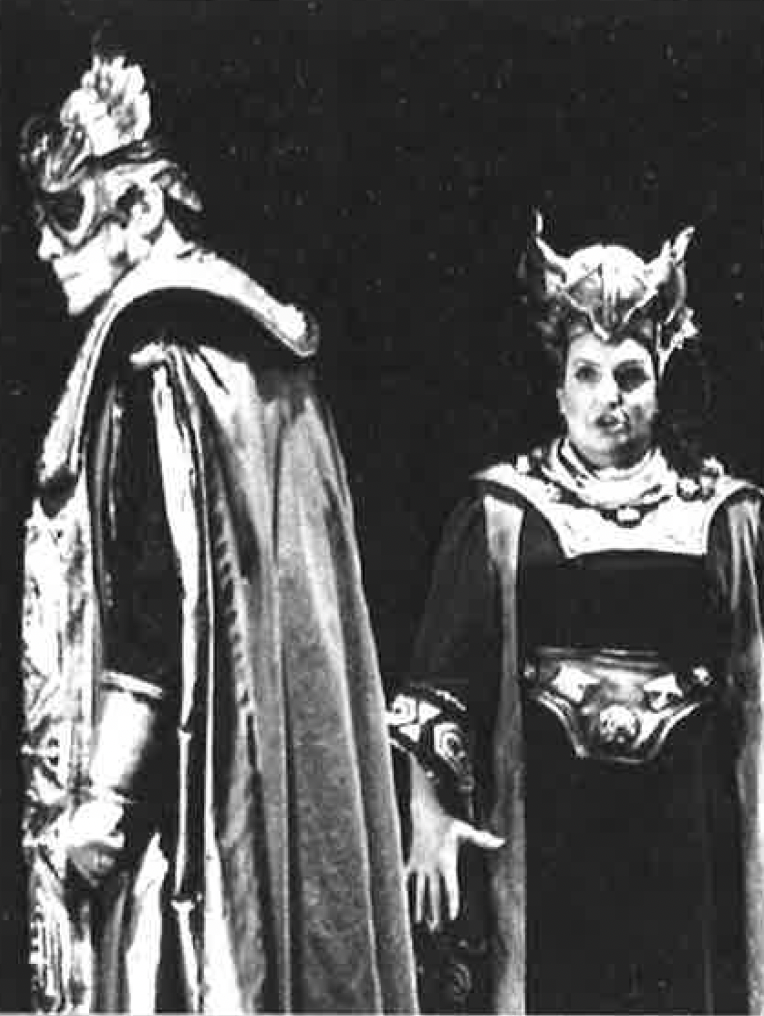 Fricka: "You cad, how could you let my sister be abducted by the giants?"
Wotan: Silently – "Here we go again. Why won't this woman leave me alone?"
I need to mention here that the New York Wagner Society was also very supportive in awarding me a $1,000 study grant to learn the role of Fricka. I am still in touch with Nathalie Wagner, president of the NYWS (yes, that's her name).
My experience with AZOP lead me to explore other Wagner mezzo roles and arias, some much easier than others. The terrifying roles that come to mind are Venus (Tannhäuser) and Ortrud (Lohengrin), to name just two.

Chapter 3
Around 2007, I decided I HAD to make a pilgrimage to Bayreuth to hear the entire Ring, scheduled for July of 2008. Suffice it to say, ticket ordering/paying for travel and lodging took over a year of patience and penny pinching. I traveled with my dear friend and former voice teacher Joy McIntyre, who back in the day was a renowned Brünnhilde herself. This was definitely one of the highlights of my musical life.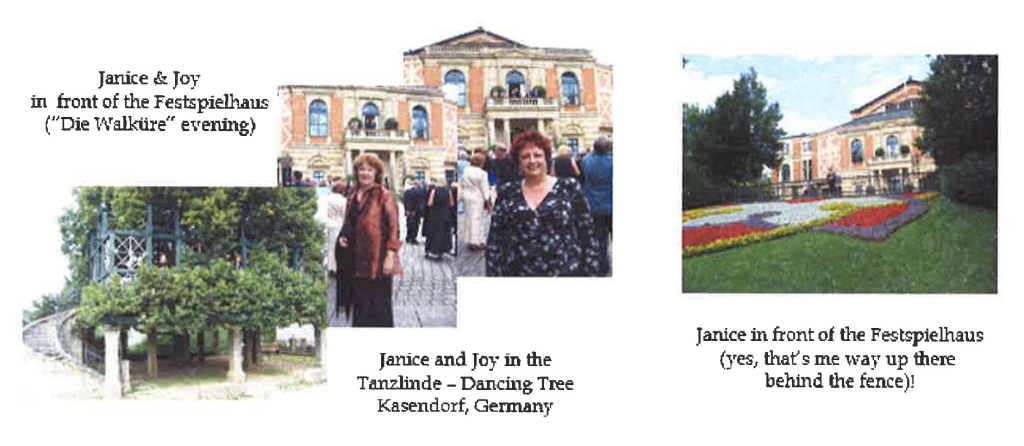 Here is a link to the Bayreuth Blog Post on my website:
Chapter 4
My next exploration of Wagner was with Longwood Opera, a wonderful small opera company located in Needham, MA. Longwood's Music Director, Jeffrey Brody – a huge Wagner fan – decide, along with Scott Brumit, General Director, to gather some local Wagnerian voices and present an abbreviated version in one evening of Tales from Der Ring des Nibelungen. By then, I was feeling much more comfortable singing Wagner, and was thrilled to be able to participate in this concert.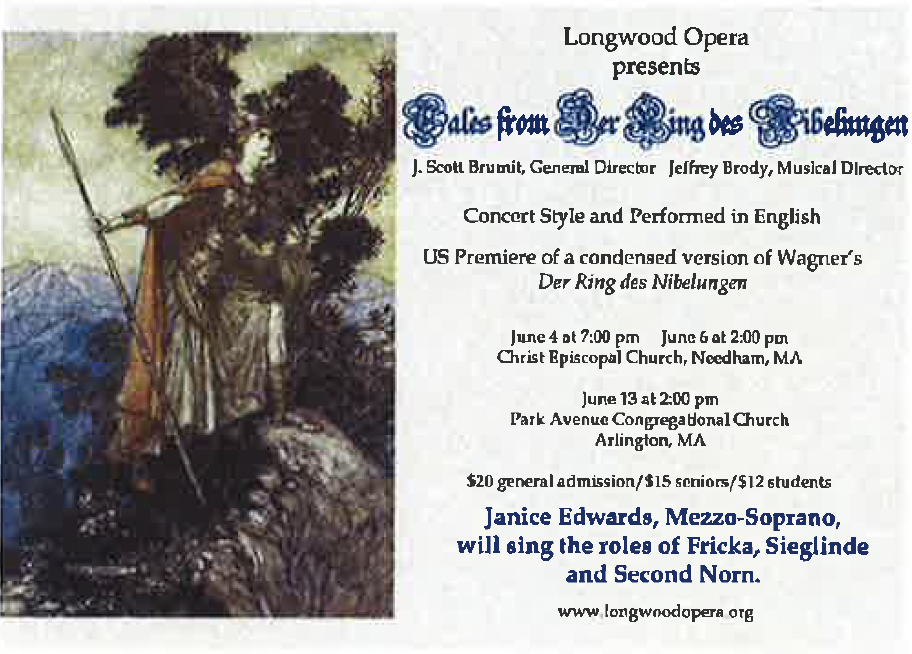 Longwood Opera was founded by Scott Brumit and John Balme in 1986. Scott and Longwood's long-time Music Director, Jeffrey Brody, presented Tales from Der Ring des Nibelungen at Christ Episcopal Church in Needham, MA, in 2010. This event was billed as the "US premiere of a condensed version of Wagner's Der Ring des Nibelungen, presenting 'tales' in one sitting." What an astounding project for a small regional opera company. Of course, the many roles in the Ring were double or triple cast. I was assigned excerpts of the roles Fricka, Sieglinde, and Second Norn.
Yes, you read correctly – SIEGLINDE! Back then, I had a pretty reliable top register, and Sieglinde is not all that high. I so enjoyed singing part of the Siegmund/Sieglinde scene from Die Walkure with the fantastic tenor Alan Schneider.

Chapter 5
Around this time I became acquainted with Dalia Geffen, a Wagner lover who founded the Boston Wagner Society in 2003. Dalia has been a supportive friend through the years, and in 2018 put together a wonderful concert with five distinguished artists, accompanied by Jeffrey Brody, called Wagner: Mythology, Mysticism, and Masters.
Excerpts from the Ring, Parsifal, and Die Meistersinger von Nurnberg were offered by distinguished Wagnerian singers Joanna Porackova, Peter Furlong, Adam Russell, Alan Held, and myself.
Once again, I did "double duty", singing Sieglinde in a long excerpt of Die Walküre Act I, this time with Peter Furlong, Heldentenor and co-founder, with his wife Julie Wyma of the Berlin Wagner Gruppe, which fosters young singers "in training" for singing Wagner.
It was a thrill to be able to sing Fricka to Alan Held's Wotan. Alan Held is one of the world's leading Wagnerian Bass-Baritones.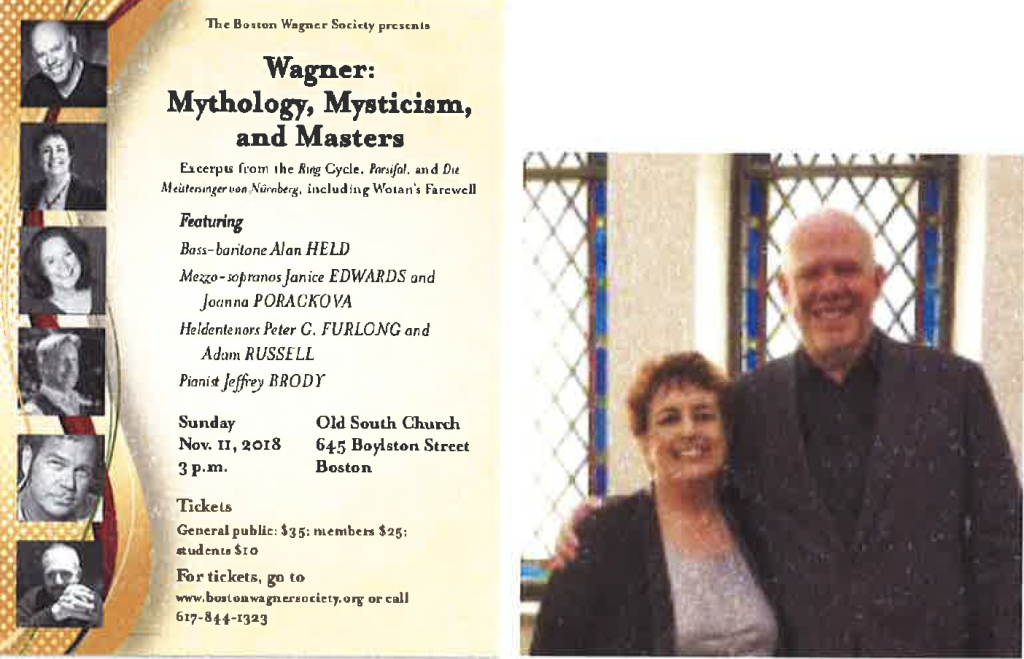 Chapter 6
(To This I've Come)
In 2019, I heard about a new opera company, TUNDI Productions (TristanUNdIsolde – get it?) starting up in Brattleboro, VT, with a scheduled performance of Tristan und Isolde that August.
I am a bit chagrined to admit that I had my doubts about this actually happening in Vermont, of all places. Little did I know that TUNDI Productions is the real thing.
Unfortunately, I was sad not to be able to attend a performance of this TUNDI debut production, especially since my colleague Alan Schneider was singing the role of Tristan. Here is a photo from that production with Alan and the beautiful soprano Jenna Rae as Isolde.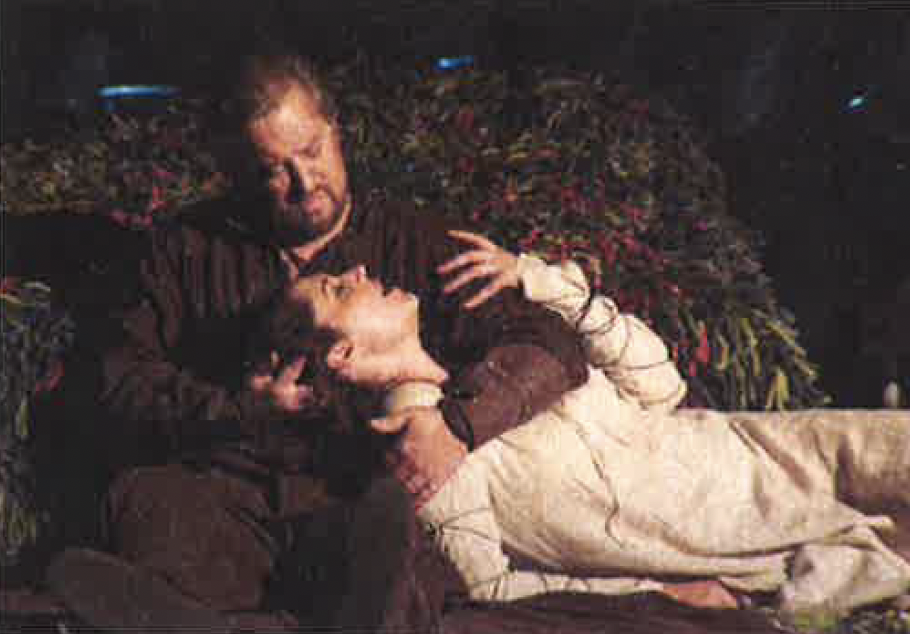 I made haste in contacting Hugh Keelan, General Director of TUNDI, to try to set up an audition with the company, especially since I had heard through the "grapevine" that they were planning Ring operas in the near future. Before too long, I reached Hugh by phone and we had a very pleasant chat.
In January of 2020, I drove to Brattleboro to meet Hugh and his wife Jenna Rae, for the planned audition. What a delightful time we had getting to know each other and gabbing about how much we love Wagner.
Of course, I had prepared Fricka's big aria, "Wo in Bergen du dich birgst", and howled my way through the entire lengthy scene. Hugh, of course, was a whiz at accompanying the piano reduction.
A few weeks later, I was contacted about being cast as one of the Valkyries, Schwertleite, and covering the role of Fricka (to be sung by mezzo Sondra Kelly) in their August 2020 production of Die Walküre. What a thrill it was to have a Wagner gig coming up!
Needless to say, TUNDI, and most of the world, had no idea what was coming within a few weeks in early 2020. By April, the TUNDI Die Walküre was cancelled. I need not go into the disappointment and sadness we all felt.
2021 brought TUNDI, and the world at large, a small amount of hope. Hugh and Jenna organized several outdoor concerts during the summer at Retreat Farm in Brattleboro. Hugh owns a fantastic full-scale electric piano on which he accompanied many of the TUNDI artists singing their Wagner favorites. Yours truly performed Erda in two of these concerts.
It was so nice to meet and hear some of the talented TUNDI artists!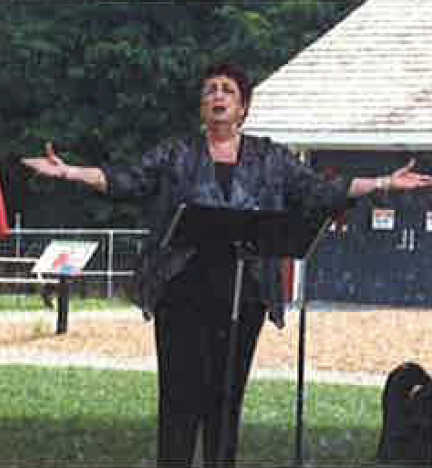 TUNDI also announced plans for the Wagner in Vermont Festival for August 2022, when the first two Ring operas, Das Rheingold and Die Walküre, will be performed at the beautiful Latchis Theatre in Brattleboro. I will be performing Erda in Das Rheingold – YAY!
Erda is the "Earth Goddess" who rises from the bowels of the earth to give Wotan a warning – more or less telling him to behave himself, in order to avoid a world cataclysm. So many women nag poor Wotan, who never seems to learn how to behave himself!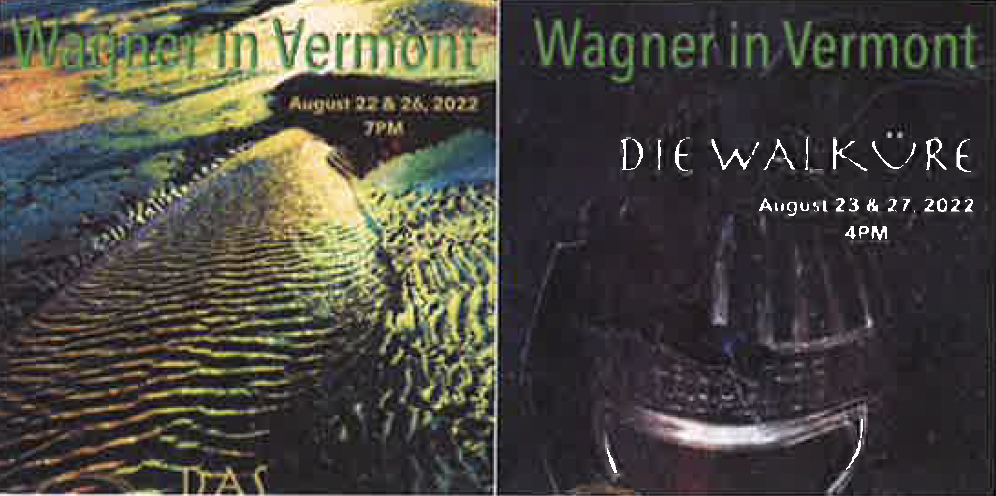 Maestro Keelan and Jenna Rae have carefully planned in great detail the Festival, which will offer much more than the two performances of each opera. Here you can find information about all the festivities.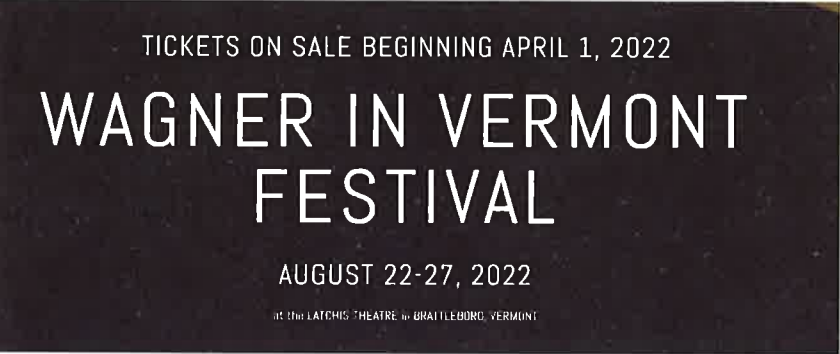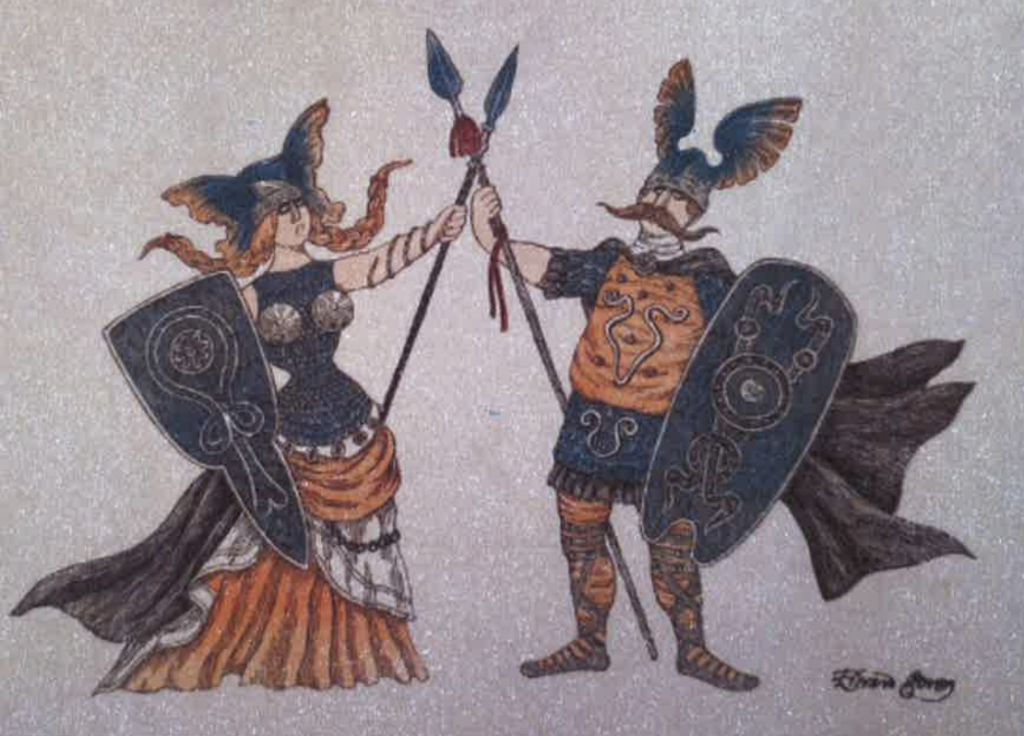 Edward Gorey