An Important Wagnerian Date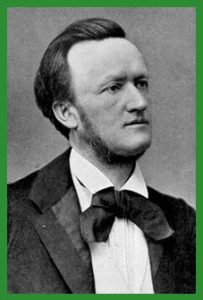 On this day in 1883, Richard Wagner passed away at Ca' Vendramin Calergi (currently referred to as Palazzo Vendramin) in Venice (see my earlier post about visiting this site in June of 2016).  For those of us who love Wagner (count me in), this is a date to commemorate by listening to some of his sublime music, or even singing a hearty "Ho jo to ho" or two at the top of your lungs. You would have a hard time narrowing down all the web choices for information about Wagner. Here are a couple:
http://www.in-venice.com/wagner-venice
https://en.wikipedia.org/wiki/Richard_Wagner
As some of you may know, I had the privilege of singing the role of Fricka in two of the "Ring" operas with Arizona Opera in the 1990s. Fricka is the "head goddess", wife of Wotan, head god, and the goddess of marriage and the home (sort of the equivalent of Hera in Roman mythology). https://en.wikipedia.org/wiki/Hera
The opportunity to sing a role in a Wagner opera is rare. Voices of strength and power, as well as expressiveness and warmth, are required to convey the complex emotions and drama inherent in all Wagner roles. Don't let the name "Wagner" intimidate you from learning about his monumental oeuvre of works (aside from "Der Ring des Nibelungen" (https://en.wikipedia.org/wiki/Der_Ring_des_Nibelungen), Wagner completed a total of 13 operas, including the 4 "Ring" operas.
Last but not least, here is a photo of yours truly in full Fricka drag.